Speaking
Aimee and Ellie are the millenniaal authorities in the global movement
of the new feminine, and have led workshops, trainings, and retreats around the world.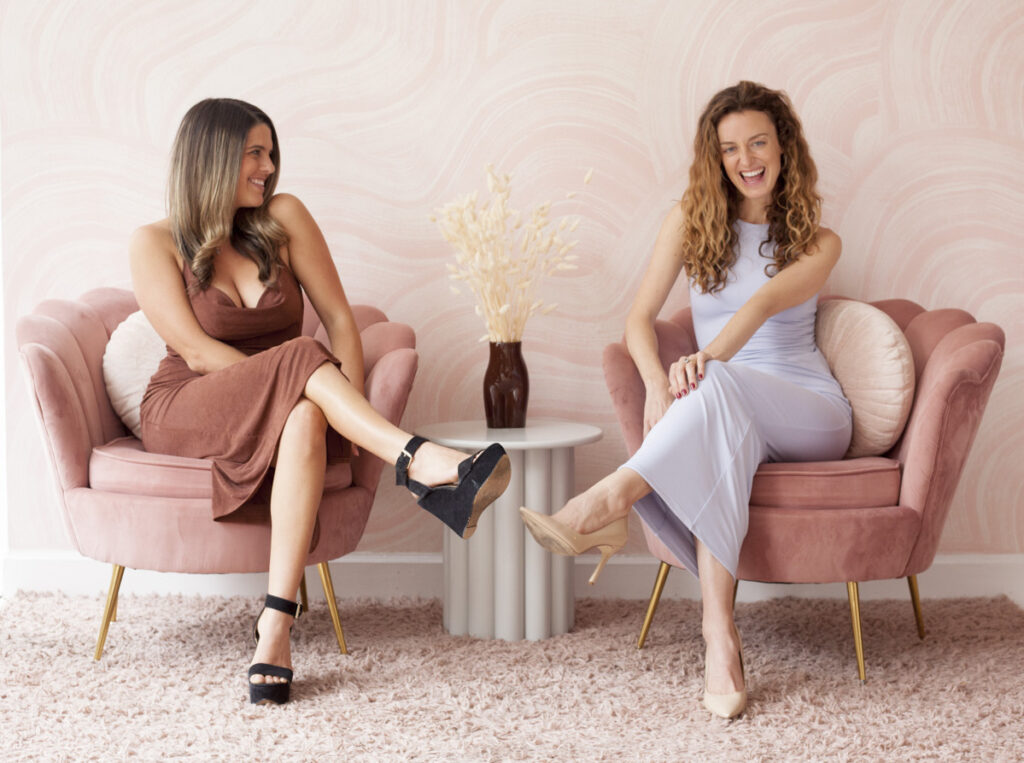 From People Pleaser to Pleasure Queen:
3 Keys to Living a Turned On Life
Here's what you'll learn:
– Go from Burnt Out to Turned ON… in 3 Simple Steps
– Attract the Sex, Ease and Abundance your Soul is Craving
– Simple Ways to Feel Confident, Connected and Sexy Again
---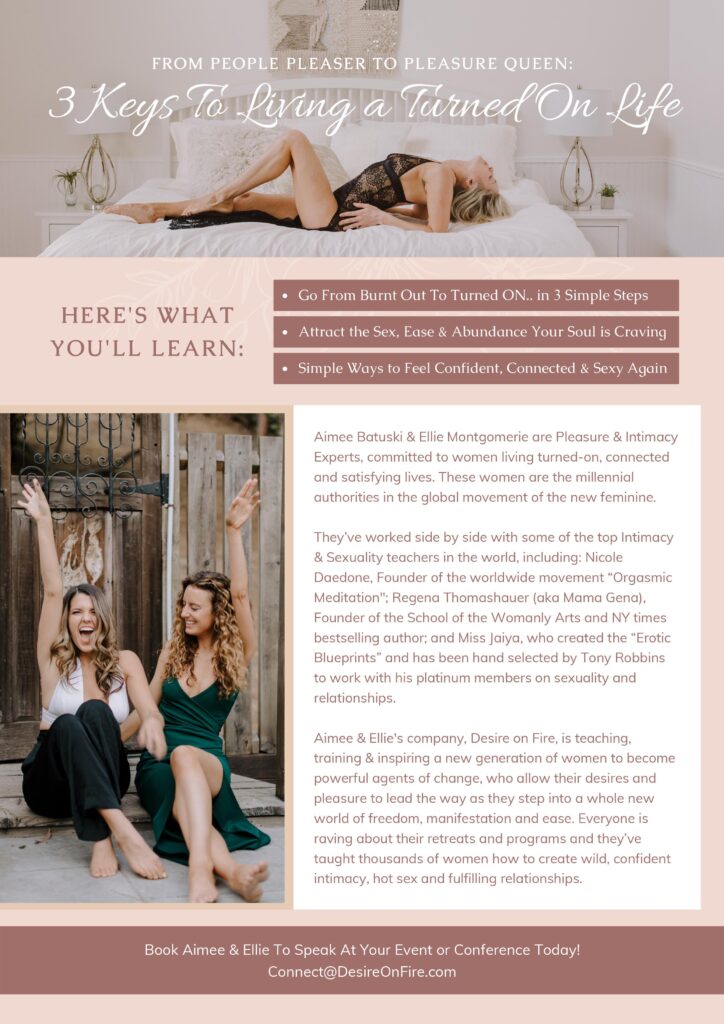 ---
Chloe
"My relationship has been more sexy, exciting, deep, spiritual and connected than it has EVER been. Owning my desires has permitted me to have the most incredible sexual experiences with a partner that I had been very unsatisfied with before this work. It's like I am falling in love all over again in my relationship of three years."
Morgan
"I feel so deeply connected with myself now. I turn myself on, I feel sexy, I feel whole. I trust myself. I like looking in the mirror for the first time in a long time. I can not wait to keep aging, I feel I get more beautiful each year. I have never felt like this in my life. It feels amazing."
Megan
"I see how my doing this work is impacting generations. I just went home for 11 days with my family and still was able to make myself a priority. It was one of the most pleasurable trips home in 7 years. We laughed and we cooked, had amazing connection. I have never felt so ok with myself. Especially back home."
Claudia
"What surprised me the most about what I got from this investment is that I began selling my programs with confidence and truly valuing the work I'm putting out in the world. Before I began, I was stuck in my business. My money mindset was f*cked. It was my biggest hesitation about signing up, but I'm so grateful I did."
---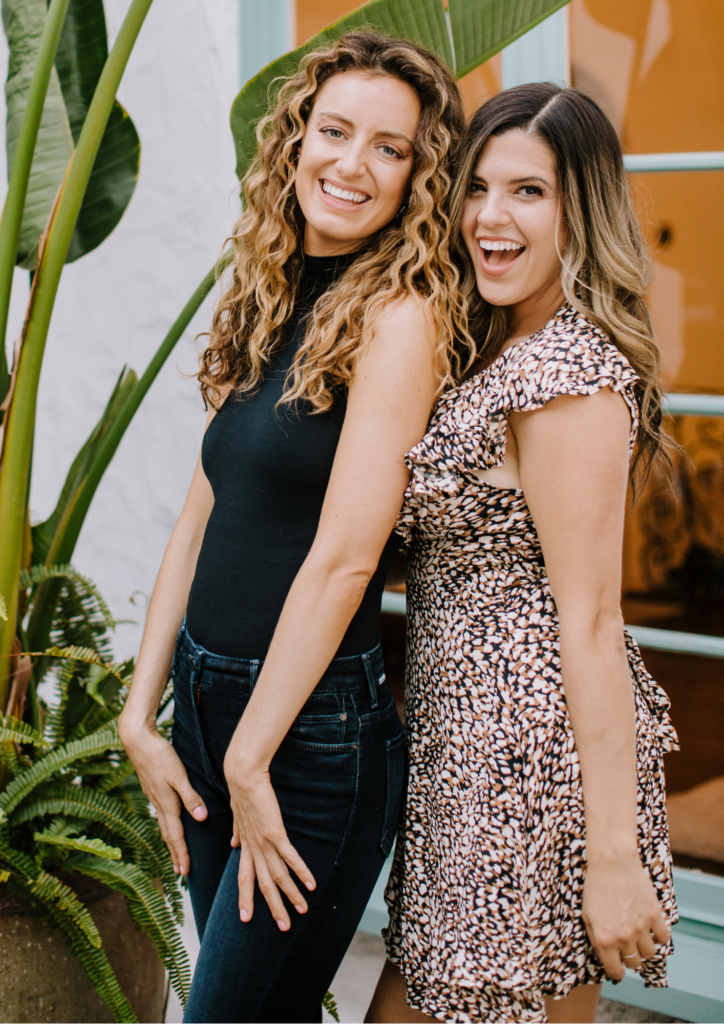 ---
---
Join our Desire on Fire Experience
on October 13 – 15, 2023!
---